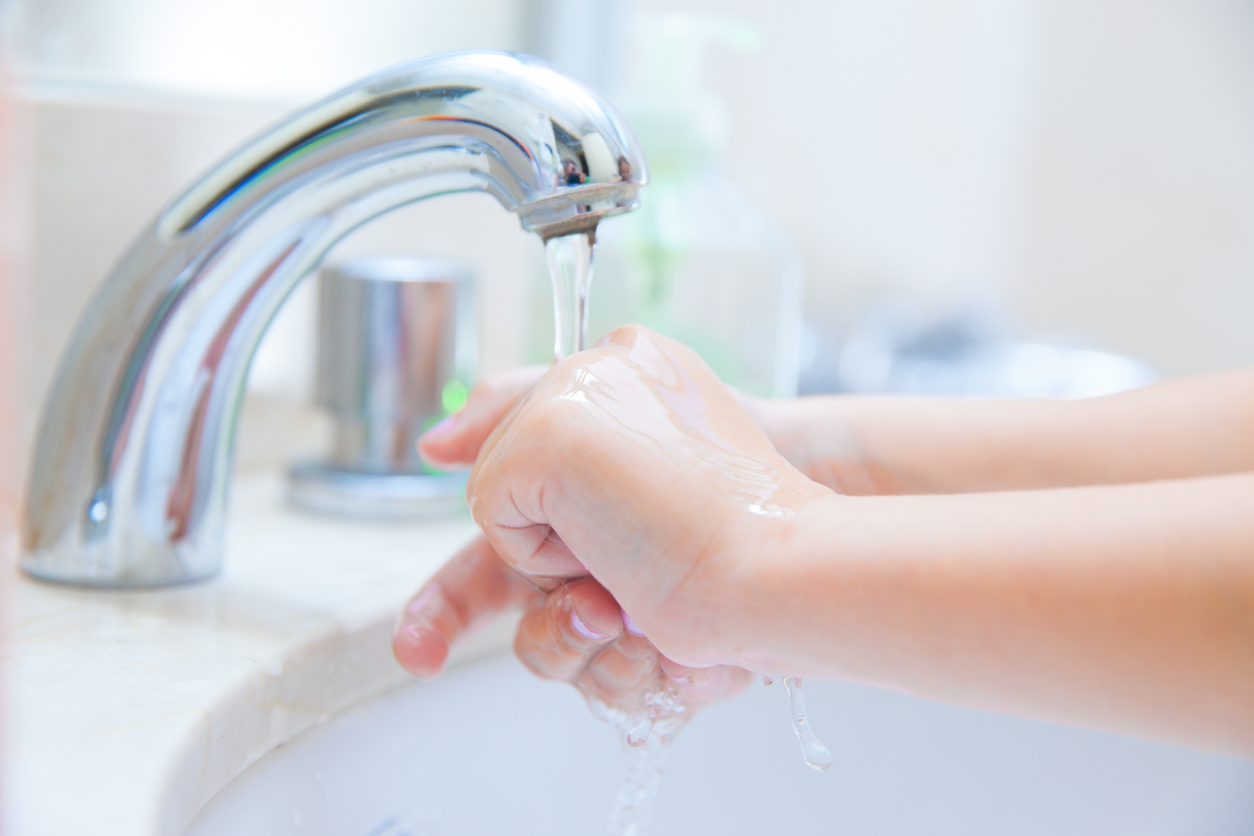 With much of the western United States continuing to face severe drought conditions, it remains as important as ever to do your part in conserving water. Water is not only essential to life; it also plays a vital role in environmental and economic health.
Conserving water doesn't require major changes to your lifestyle. In fact, taking small and simple steps to reduce your water usage today can have a lasting impact that benefits current and future generations.
As your water service provider, Liberty is here to help. "Liberty is here to work with you on your water efficiency journey. We provide a variety of free programs, workshops, and educational resources to help you lead a more water efficient lifestyle." says Sara Alloway, Water Efficiency Manager.
Water Conservation Programs
As a Liberty customer, you are eligible for Liberty's free water conservation programs that are designed to help you lower your water usage. Customers can submit a simple application to receive conservation devices, showerheads, toilets, weather-based irrigation controllers, and more, all at no cost!
In addition to receiving free items that may help you save more water, Liberty also offers free water audits. During the water audit, Liberty's contractor, WaterWise Consulting Inc, will show you how to read your water meter and how to determine if there is a leak anywhere on your property. They will also help determine what conservation programs and rebates you may be eligible for. The audits are a great way for customers to get assistance and learn different ways to maximize their water savings.
Conservation Workshops
Liberty offers free conservation workshops throughout the year to show customers different ways that they can lead a more water-efficient lifestyle. Some of the topics covered include how to identify and fix leaks, how to harvest rainwater, irrigation basics, gardening and landscaping practices, and how to winterize your pipes. These workshops will provide you with the knowledge and techniques to save more water without making major lifestyle changes.
Educational Resources
Knowing more about your water service and where your water comes from will also help you understand why it's important to conserve. Liberty has developed many educational resources to make water conservation more accessible to everyone.
You may want to ease into your water efficiency journey by following Liberty on social media (Facebook and Twitter), where simple tips for reducing your water usage are shared every Tuesday. Other tips and information to help you conserve, such as smart irrigation, are available on the Liberty website.
You can also make water conservation fun by getting your family involved! You and your children can build a groundwater model to gain a better understanding of where drinking water comes from and how human activities on the earth's surface can impact drinking water supplies. Your children may also be interested in learning different ways they can save water at home by following Splashy, the friendly water drop, through a home. Or your children can see Splashy move through the water cycle to learn how water moves through our environment. You can access these videos and fun activities for your children on the Kids' Corner of the Liberty website.
"Liberty is proud to provide these programs, workshops, and resources to support you on your water conservation journey," said Alloway. "By taking steps to conserve more water, you can enjoy the benefits of living a more sustainable lifestyle, conserving water for current and future generations, and reducing your water usage, which may result in lower bills."
If you have questions or want to learn more about the various water conservation programs, workshops, and resources available to you, please visit www.libertyenergyandwater.com or contact Liberty's water efficiency team at conservation@libertyutilities.com.