Solar Generated Power
Liberty Utilities and our parent company Algonquin Power & Utilities Corp., are unequivocally committed to adopting sustainable energy sources for current and future generations. In 2016, Liberty Utilities eliminated coal generated power from its power mix. In February 2017, our first-ever solar generation facility, the Luning Solar Energy Center began producing power. Solar power is one of the least expensive power generating options and Liberty is continuing to invest in its solar portfolio as we work toward a 100% renewable generating future.
Luning Solar Energy Center
The first of our solar generating facilities, the Luning Solar Energy Center is located in Luning, NV and began delivering power in 2017. This 50 megawatt (MW) facility has more than 200,000 solar panels and supplies 25% of our customers' annual energy needs.

Turquoise Solar Facility
Liberty's second solar facility, the Turquoise Solar Facility was brought online in November 2019. This facility, located east of Sparks, NV produces 10 megawatts (MW) of power. The additional 10MW of power represents 5% of our customers' annual energy needs.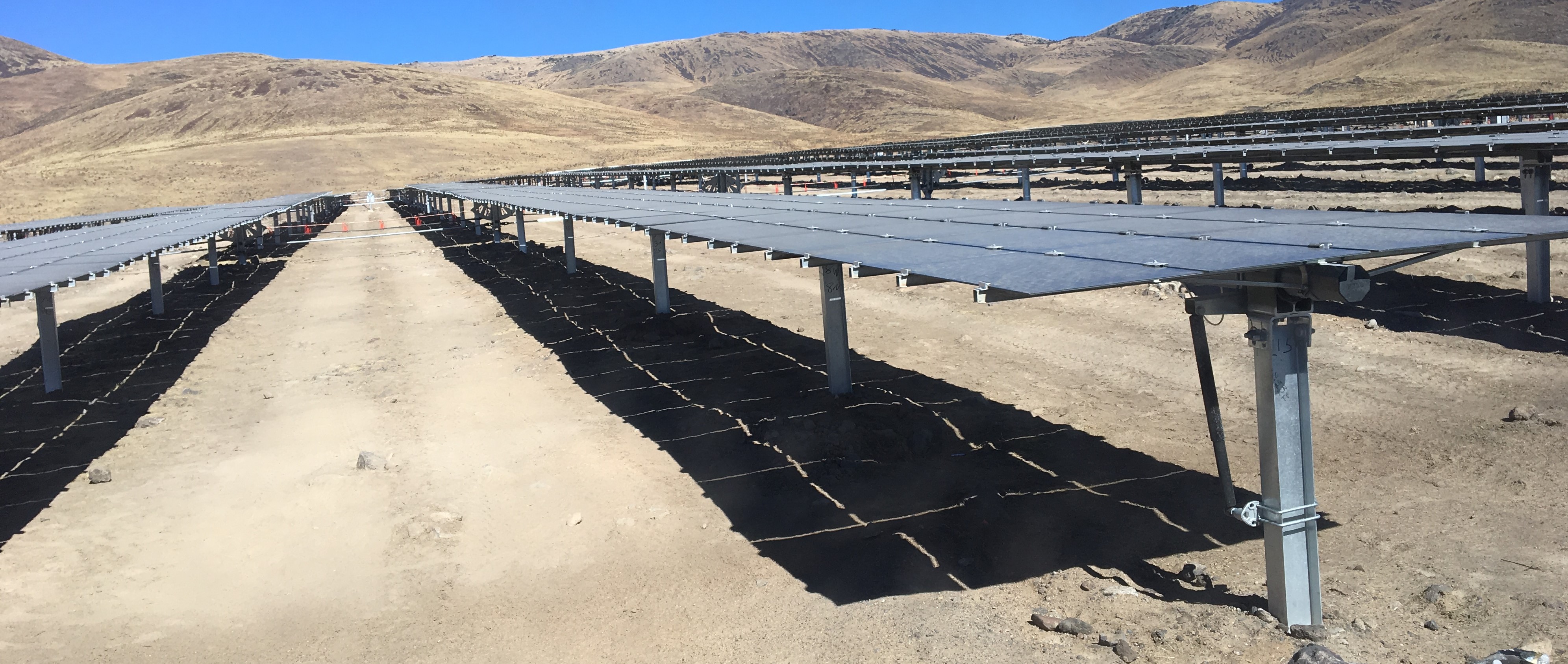 Both solar facilities are located in western/central Nevada with an intertie to NV Energy's transmission infrastructure. Combined, they satisfy 30% of our customers' annual energy demands and are the first steps in our journey to 100% renewable energy generation.