Frequently Asked Questions

What are the eligibility requirements?
Residential (D1) and small business (A1) customers within Liberty Utilities' service territory are eligible to apply. Schools that are customers of Liberty Utilities are also eligible whether they are public/private or elementary/secondary or higher learning.
All participants must take a free online energy audit offered by Liberty Utilities with the application.
All installations must be performed by a California licensed contractor. Equipment (both modules and inverters) must be listed on the California Energy Commission's eligible equipment list.
The maximum system size is limited to 100% of the customer's requirements for energy as measured by historical consumption.
All participants will be put on Liberty Utilities' Net Metering rate if they are not already.
What are the incentives?
The incentive rate is $1.20 per Watt AC; the maximum incentive $12,000. Participants may install larger systems than the maximum incentive, but the incentive will be limited to the maximum amount.
Important: Customers must apply for and be approved by Liberty Utilities BEFORE installation of their system in order to quality for any incentive payment. There are no exceptions to this requirement.



Is there a defined incentive budget?

Yes. Liberty Utilities will reserve up to $300,000 in incentives for 2020. Incentives are reserved on a first-come, first-serve basis. See the latest available capacity available for incentive on the PowerClerk log in page HERE.
Participants have the lesser of 12 months or until November 30, 2018 to complete the installation and submit the incentive claim from the date of issuance of the reservation notice.
How do I apply for the SIP?
Applicants must fill out an online application in Liberty Utilities' third party vendor, PowerClerk .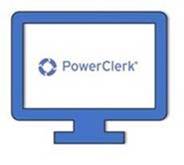 The application is a two-part process:
Part 1: Applicants fill out the application. Applicants will need information about the equipment of the proposed system and a copy of a recent electric bill to complete the application.
Upon successful review of the application, Liberty Utilities will issue a reservation notice reserving the capacity and incentive funds for 12 months.
Part 2: Before the end of the 12 month period, the applicant must install the project and submit an incentive claim. Applicants will need to submit a signed off building permit, a signed incentive claim, and a signed interconnection agreement.
Upon successful review of the incentive claim, Liberty Utilities will set the new bi-directional net meter and the system may be energized. Following successful interconnection, the incentive payment will be issued.
Note: Most solar installers complete the PowerClerk application on behalf of their customers.
Still have questions? Contact us at CAsolar@libertyutilities.com or call our program coordinator at (530) 536-0543.
Is there a cost to apply?
Yes. Applicants must pay a non-refundable $100 application fee. Most licensed solar companies, however, will handle the application and associated fee for their customers.
Can I install the solar system myself?
To be eligible for the incentive payment, you must have confirmation from Liberty Utilities that we have reserved capacity for you BEFORE you begin installation, AND installers must have an active A, B, C-10 or C-46 license with the California Contractors State License Board. Host customers may install the system, but the system must be interconnected by a C-10 electrian.
How do I read my net metering bill once I get on this rate?
It's simple! Click on the link below and this document will walk you through it!