Understanding My Bill
To help you better understand the terms used on your bill, an example bill is provided for reference to walk through each item and identify terms you may wish to look up. A reference Glossary of Terms summary is provided to help you navigate through to the description easily.
1. Liberty Information
Local customer service office address, website information, customer service center phone numbers and hours of operation.
2. Customer Information
Customer name and customer information: mailing address.
3. Account Information
Account number, bill date, due date and service address.
4. Customer Number
The digits after the dash of your account number is your customer number. This number is needed when creating an online profile through "My Account" for online billing and payment access.
5. Special Message
Account updates and/or other important information.
6. Usage Breakdown
A breakdown of the electric usage charge for the current billing period.
7. Account Activity
A breakdown of the cost related to providing safe and reliable electric service. The charges include several components, including:
Monthly Minimum Charges: Service address fixed charges.
Consumption Charge: This is a charge for usage during the bill period.
Other Fees & Credits: Surcharges, surcredits and local, state and regulatory charges.
---
Electric Commercial Customers
A1 Small Commercial Bill Sample & Terms
A2 Medium Commercial Bill Sample & Terms
A3 Large Commercial Bill Sample & Terms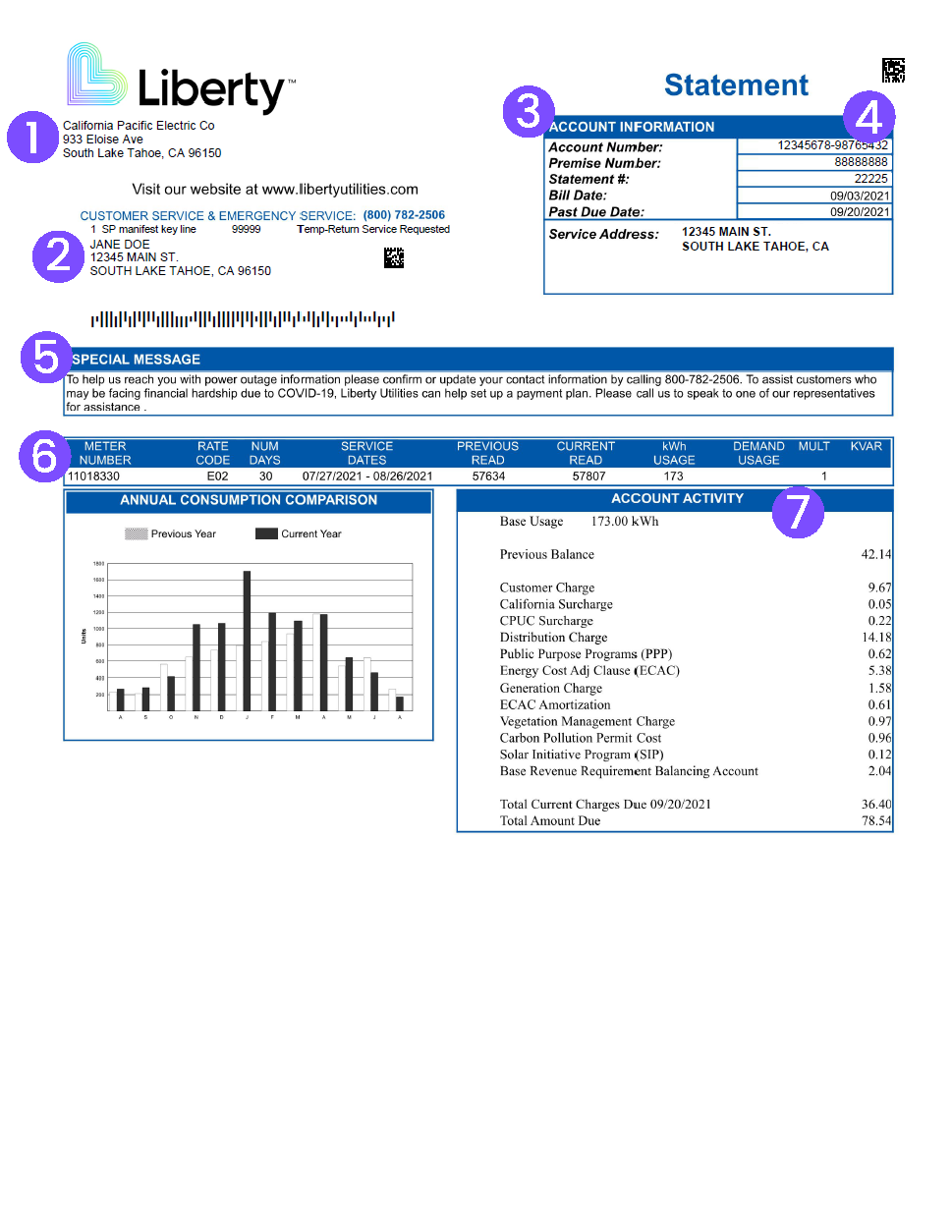 View PDF