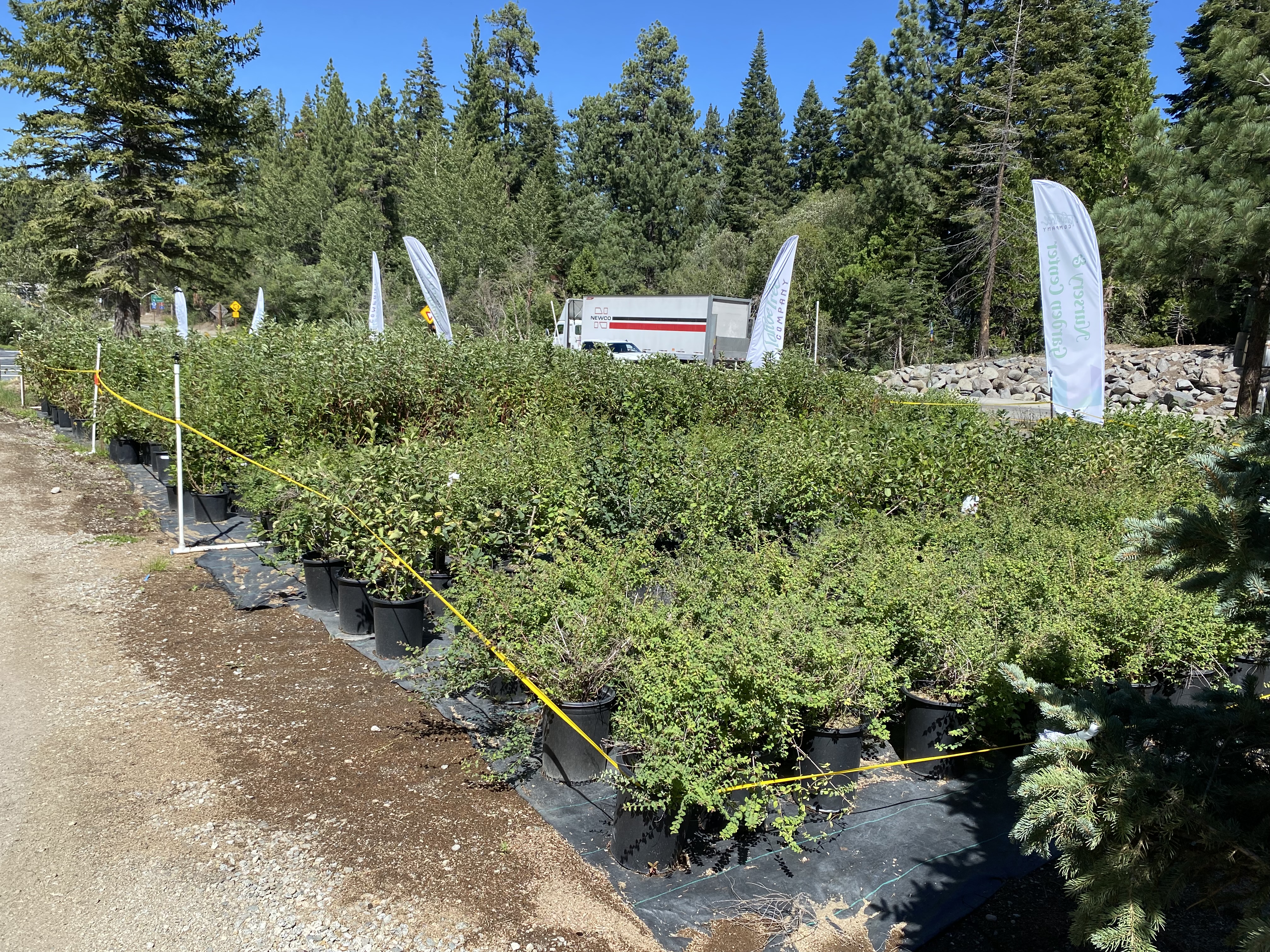 The power of a tree.
Liberty's Vegetation Management Department is responsible for pruning vegetation to maintain a safe distance from power lines and electrical infrastructure. Liberty may also remove dead and dying or other hazard trees entirely.
In 2022, to help put vegetation back into the community, Liberty worked with the Arbor Day Foundation and a local nursery, Tahoe Tree Company, to launch its Community Canopy Program. This program provided one complimentary tree, bush, or shrub to all interested Liberty customers. The Arbor Day website offered participating customers a digital view of their home or business to help them determine an optimal planting location to maximize energy savings and benefits. "Right tree, right place" focused on providing plants that can grow adjacent to electric assets and teaching customers where to best plant them.
The Community Canopy Program's first year was a resounding success. Liberty provided 715 complimentary trees, bushes, or shrubs to customers throughout its service territory. According to the Arbor Day Foundation's calculations, over the next 20 years, these trees, bushes, and shrubs may save approximately 885,246 kWh of energy, sequester 1,708,603 lbs. of carbon, remove 3,787 lbs. of air pollution, and filter 1,866,344 gallons of stormwater.
Liberty is pleased to continue this program in 2023. Liberty emails and social media will keep customers up-to-date on the Community Canopy Program. Customers should be able to start ordering their complimentary tree, bush, or shrub in spring.