Solar Incentive Program (SIP)
Liberty is pleased to announce that the 2021 Solar Incentive Program goals were achieved in early October 2021. Because the budget has been exhausted, the program is no longer accepting new applications for incentives.
Liberty customers may still install solar on their homes and businesses with net metering, but incentives will no longer be available. Net metering may provide you with credits on your bill. For more information click the link below.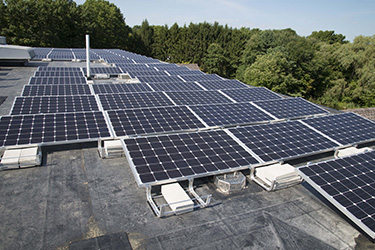 Customers with an active application were issued a reservation notice that provides one year from the date of application to complete the project. If you are a customer with an active application and have questions about your project's status, reach out to your contractor or contact the Liberty solar team. The Solar Incentive Program Handbook is an excellent source of information and is linked below. 
Liberty has proposed to the California Public Utilities Commission that future solar incentives be reserved for and awarded to entities supporting lower income residents in the Liberty service area.